Wil Spears
Sales Manager
Wil joined Acadia Shutters in early 2012 and was promoted to Sales Manager in 2013. A true craftsman, Wil has installed plantation shutters in the United States Supreme Court and the Georgia Governor's mansion, having even restored 200-year-old blinds in Philadelphia's historic Independence Hall. As Acadia's Sales Manager, Wil ensures all Acadia clients have an exceptional experience from their first in-home consultation through the installation.
Amanda Hunt
Sales Consultant
Amanda, a graduate of Clemson University, joined Acadia Shutters in early 2018. With a background in Sales & Management, Amanda's #1 priority is to make the entire process, from the window treatment consultation through installation, a comfortable & enjoyable experience. In fact, a recent customer stated, "Amanda was very helpful and patient with us while making our decision. She answered all of our questions and educated us on the materials used."
Charles Mullen
Sales Consultant
Charles joined the Acadia Shutters Charlotte family in 2020, bringing to the team an extensive background in remodeling and over a decade of experience in the hospitality industry. A graduate of the Culinary Institute of America, Charles has an eye for creative design, pristine attention to detail, understands the value of providing outstanding customer service, and will cook you up one stunning custom window treatment design.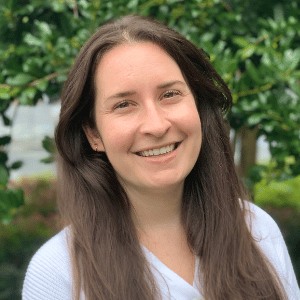 Kellen Wiggers
Operations Manager
Kellen is a graduate of Georgia State University. Joining the Acadia Shutters family in 2018, Kellen started as a Scheduler, was promoted to Recruiter, and now leads our team as Acadia's Operations Manager. Kellen boasts an extensive background in providing 5-star customer service, and in her free time she can be found reading and exploring the great outdoors where she enjoys hiking, camping, and swimming.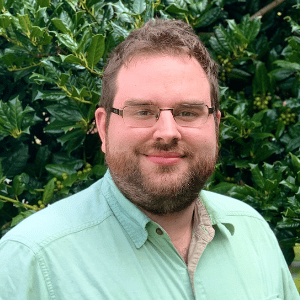 Gabriel Campbell
Customer Solutions
Gabriel boasts considerable experience in customer service & brings to Acadia a commitment to providing exceptional support for our clients. Born & raised in Honduras, Gabriel is fluent in Spanish. His musical talents include playing the trumpet, guitar, ukulele, & even the didgeridoo! An Eagle Scout, avid disc golf player, & board game enthusiast, Gabriel prides himself on being a problem solver who loves a challenge!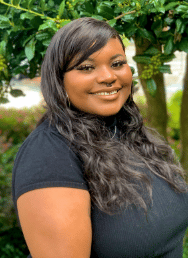 Tranique Morris-Henson
Scheduler
Originally from Los Angeles, California, Tranique is a huge fan of musicals and horror movies, with "Cabaret" being her favorite musical & "The Conjuring" her favorite horror movie. Tranique boasts extensive experience in customer service and when she isn't assisting our clients with their window treatment needs, she enjoys playing the piano, playing the clarinet, and traveling – hoping to one day travel to Paris, France!