Wil Spears
Sales Manager
Wil joined Acadia Shutters in early 2012 and was promoted to Sales Manager in 2013. A true craftsman, Wil has installed plantation shutters in the United States Supreme Court and the Georgia Governor's mansion, having even restored 200-year-old blinds in Philadelphia's historic Independence Hall. As Acadia's Sales Manager, Wil ensures all Acadia clients have an exceptional experience from their first in-home consultation through the installation.
Ben Stephens
Sales Consultant
Ben joined Acadia Shutters Atlanta in 2016 and later relocated to spearhead the opening of our Nashville division. Ben has 14 years of experience in the window fashion industry and has developed extensive product knowledge. Prior to Acadia, he managed commercial design-build projects and the import and distribution of European drapery hardware. Ben is a graduate of Georgia State University Perimeter College with a degree in Business.
Creed Harper
Sales Consultant
Creed has been with Acadia Shutters since 2018. Originally from Los Angeles, Creed boasts 7 years of in-home consultation experience. He's proud to have an eye for detail and a proclivity to think outside of the box with window treatment design. "I couldn't be more pleased!" one customer raved. "Creed helped me figure out exactly what would look great in my house, even when I was resistant to certain things. This isn't his first rodeo & he was exactly right!"
Inge Vermeylen
Sales Consultant
Originally from Belgium, Inge speaks 5 languages and boasts an extensive background in interior design. In fact, it's practically in her DNA as she is the 3rd generation in her family to work in the industry. Previous experience took Inge all over the world, exposing her to international design styles from America, Europe, Africa, and Asia. "I love working with custom window treatments," says Inge. "I believe they are truly the finishing touch to any interior."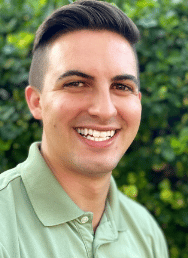 John Estep
Installation Specialist
John has been with Acadia Shutters for over 4 years. A master craftsman with over 6 years experience installing window treatments, John is a proud husband and a father of 7. John is a man of faith and is one of Acadia's highest reviewed installers. "Not only was John a good guy to just chat with, but I watched how thorough he was," says one customer. "After installing everything, he went back through the house & double checked everything. I was impressed!"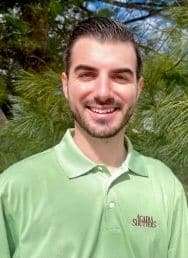 Kameron Tino
Installation Specialist
Kameron brings over 8 years of home construction experience to the Acadia Shutters team. With a keen eye for detail and a passion for perfection, Kameron excels in providing nothing less than excellent craftsmanship to Acadia's Metro Nashville clients. Born and raised in Long Beach, California, Kameron is consistently recognized for his courteous and friendly personality, not to mention his extensive knowledge of sports!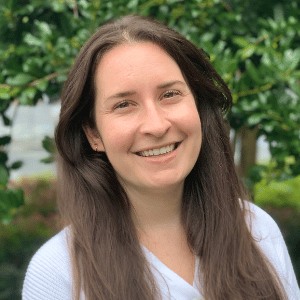 Kellen Wiggers
Operations Manager
Kellen is a graduate of Georgia State University. Joining the Acadia Shutters family in 2018, Kellen started as a Scheduler, was promoted to Recruiter, and now leads our team as Acadia's Operations Manager. Kellen boasts an extensive background in providing 5-star customer service, and in her free time she can be found reading and exploring the great outdoors where she enjoys hiking, camping, and swimming.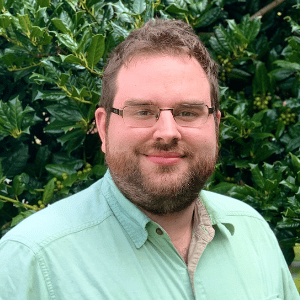 Gabriel Campbell
Customer Solutions
Gabriel boasts considerable experience in customer service & brings to Acadia a commitment to providing exceptional support for our clients. Born & raised in Honduras, Gabriel is fluent in Spanish. His musical talents include playing the trumpet, guitar, ukulele, & even the didgeridoo! An Eagle Scout, avid disc golf player, & board game enthusiast, Gabriel prides himself on being a problem solver who loves a challenge!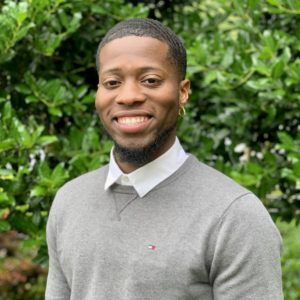 Tarowe Evans
Recruiter
Tarowe, a native of Champaign, Illinois, has six years of management and leadership experience, with a focus and deep enthusiasm for Recruiting/HR. His dedication for building relationships will ensure that Acadia's recruitment life cycle continues to improve. Tarowe enjoys cooking gourmet meals, working out, and has a passion for music!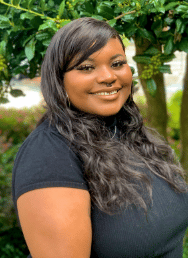 Tranique Morris-Henson
Scheduler
Originally from Los Angeles, California, Tranique is a huge fan of musicals and horror movies, with "Cabaret" being her favorite musical & "The Conjuring" her favorite horror movie. Tranique boasts extensive experience in customer service and when she isn't assisting our clients with their window treatment needs, she enjoys playing the piano, playing the clarinet, and traveling – hoping to one day travel to Paris, France!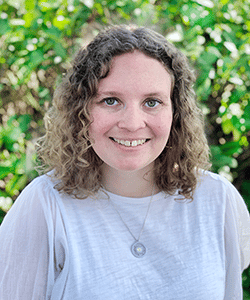 Emily Brown
Scheduler
Emily joins the Acadia Shutters team with over ten years of customer service expertise, making her an excellent fit as one of our legendary schedulers. Emily is an avid thrifter, plant caretaker, and concert goer who hails from upstate New York. Emily enjoys spending time with her daughter Sadie, two cats, and a leopard gecko when she is not giving 5-star customer service to Acadia clients.