Wil Spears
Sales Manager
Wil joined Acadia Shutters in early 2012 and was promoted to Sales Manager in 2013. A true craftsman, Wil has installed plantation shutters in the United States Supreme Court and the Georgia Governor's mansion, having even restored 200-year-old blinds in Philadelphia's historic Independence Hall. As Acadia's Sales Manager, Wil ensures all Acadia clients have an exceptional experience from their first in-home consultation through the installation.
Ben Stephens
Sales Consultant
Ben joined Acadia Shutters Atlanta in 2016 and later relocated to spearhead the opening of our Nashville division. Ben has 14 years of experience in the window fashion industry and has developed extensive product knowledge. Prior to Acadia, he managed commercial design-build projects and the import and distribution of European drapery hardware. Ben is a graduate of Georgia State University Perimeter College with a degree in Business.
Creed Harper
Sales Consultant
Creed has been with Acadia Shutters since 2018. Originally from Los Angeles, Creed boasts 7 years of in-home consultation experience. He's proud to have an eye for detail and a proclivity to think outside of the box with window treatment design. "I couldn't be more pleased!" one customer raved. "Creed helped me figure out exactly what would look great in my house, even when I was resistant to certain things. This isn't his first rodeo & he was exactly right!"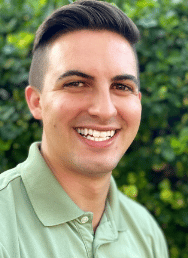 John Estep
Installation Specialist
John has been with Acadia Shutters for over 4 years. A master craftsman with over 6 years experience installing window treatments, John is a proud husband and a father of 7. John is a man of faith and is one of Acadia's highest reviewed installers. "Not only was John a good guy to just chat with, but I watched how thorough he was," says one customer. "After installing everything, he went back through the house & double checked everything. I was impressed!"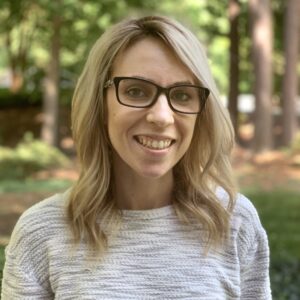 Hillary Heard
Operations Manager
Hillary has been the Operations Manager for Acadia Shutters since 2016. As an Atlanta native with 8 years experience in the home construction and design industry, Hillary is uniquely suited to make sure Acadia's complex operations are running smoothly. With an appreciation for interior design, Hillary loves that her position gives her the opportunity to see a customer's vision come to life from the first window treatment consultation through installation.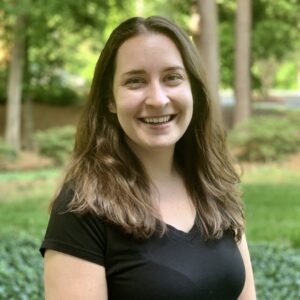 Kellen Wiggers
Recruiting Specialist / HR
Kellen joined Acadia Shutters in 2018. As Acadia's Scheduler, she is very often the first person you'll speak with when calling our offices. Kellen is a star when it comes to providing our customers with the award-winning service Acadia Shutters is known for, and although you may never meet Kellen in person, you can tell just by speaking with her that everything she does is with our clients' best interests in mind.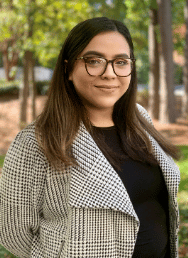 Leslie Cruz
Scheduler
An Atlanta, Georgia native, Leslie comes to Acadia Shutters with an extensive background in the hospitality industry, specializing in customer service and event planning. Fluent in Spanish and with a passion for make-up design, Leslie excels at communication, creativity, and problem-solving. As one of Acadia's schedulers, she is key to making our customer experience enjoyable from start to finish!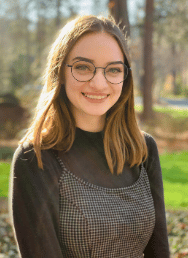 Natalie Anderson
Scheduler
Natalie comes to us direct from Sonoma, California where she was born and raised. With an extensive background in customer service, Natalie is a perfect fit as one of Acadia's all-star schedulers. In addition to helping our clients with their consultations and installations, Natalie is an artist and illustrator…and her creativity doesn't stop there! She also worked as a substitute teacher at a ballet school.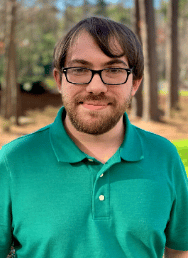 Sean Garcia
Accounting Clerk
Sean joined the Acadia Shutters family in early 2020. Originally from Lawrenceville, GA, Sean has a degree in Business Management from Georgia Gwinnett College with concentrations in Accounting and Economics. Numbers aren't his only strength, though. Sean boasts over 8 years of customer service experience, so we weren't surprised when he told us his goal is to always brighten people's day.