Shutters have over 700 years of history, making them the longest lasting window treatment design trend. Even 5 centuries later, little has changed in plantation shutter design, proving that the function and fashion of this versatile window treatment can and will stand the test of time. So why are plantation shutters so popular?
A Brief History of Plantation Shutters
Louvered Shutters first gained popularity in Greece during the 15th Century, not because they were fashionable, but rather because they provided a solution.
Due to its proximity to the coastline, Greece is subject to strong daytime breezes and the occasional tropical storm. Glass windows would not become common for another century so homes were left exposed to the harsh coastal winds. Thus, Louvered Shutters, which at the time were made of marble and had stationary louvers fixed in the downward position, were born out of necessity – protecting homeowners from the harsh elements while also providing the ventilation they desired.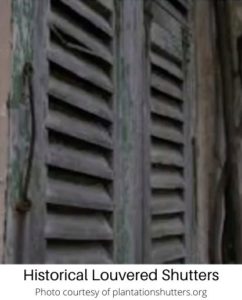 This window treatment design quickly exploded in popularity across Europe and carpenters soon replaced marble with wood. Not long after, a carpenter in Pompeii would create the first shutter with adjustable louvers.
The Spanish are credited with bringing the interior shutter design to America when they colonized the South. The shutters were commonly used on plantation style homes as they allowed for maximum ventilation during the hot southern summers and could easily be closed during a summer storm. Hence why interior shutters are now commonly referred to as plantation shutters. While the shutters continued to provide functional value, the role they played in southern interior design made them, for the first time, a fashion statement.
Plantation shutters are more than window coverings.
Plantation Shutters are window finishings…
The endurance of plantation shutters in both American interior design and international design is a testament to their value and versatility. Liz Carrol, a writer for HGTV.com says, "A good window treatment adds style, but a great window treatment becomes part of your home's architecture."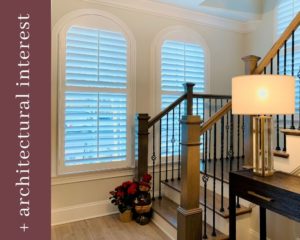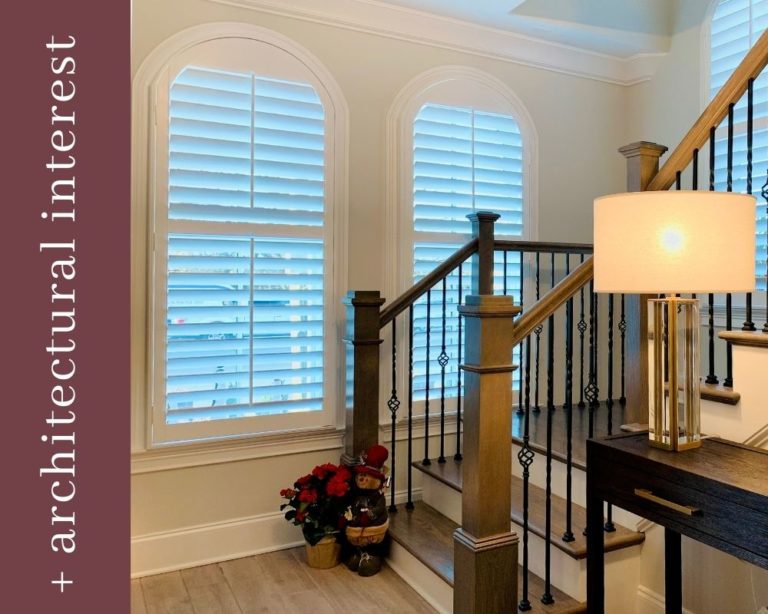 As an architectural component of the home, they play an integral role in accentuating a home's interior design aesthetic. Like all window treatments, plantation shutters live where the exterior meets the interior – at a home's windows. They are responsible for filtering light, creating privacy, and ultimately setting the tone for the entire space. Unlike other window treatments, however, plantation shutters are considered fixtures, meaning they often stay with the home when the home is sold. This makes plantation shutters the only window treatment to add resale value to your home .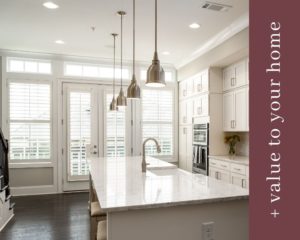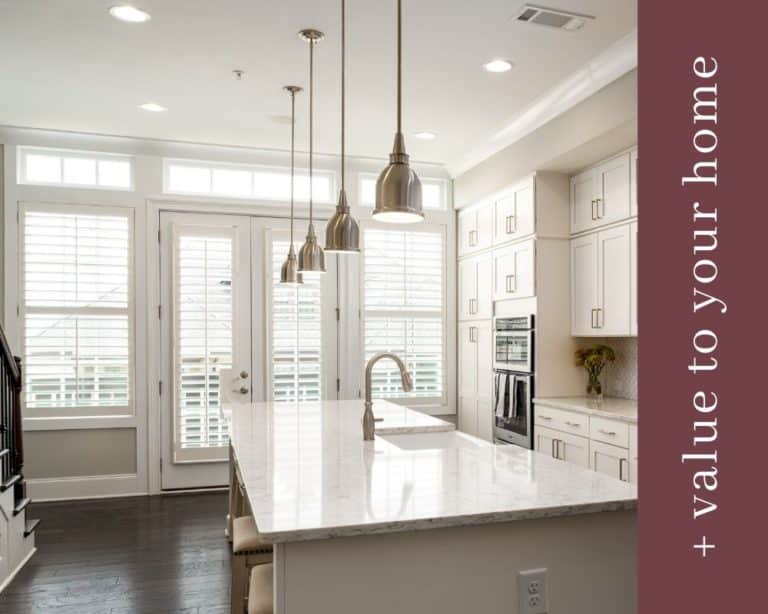 The unique ability for plantation shutters to adjust to centuries of architectural styles and changes in home value are a direct result of their design versatility. With thousands of customization options, plantation shutters can be crafted to compliment any interior design from coastal to contemporary, traditional to transitional, minimalist to mid-century modern.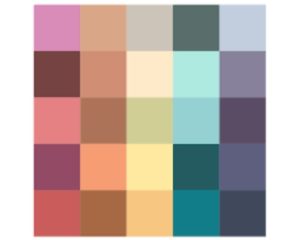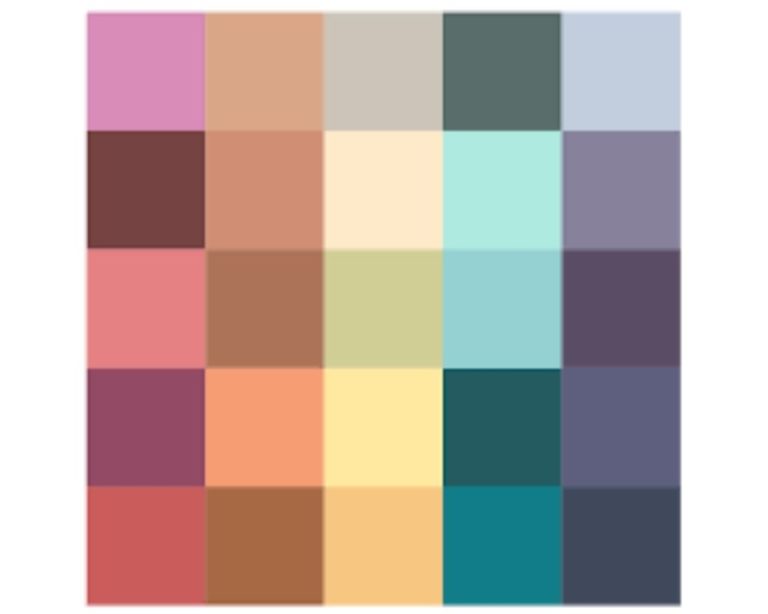 Plantation Shutter Colors
Our most popular plantation shutters are made of 100% premium basswood. This means that your interior shutters can be finished in any color imaginable – yes, any color! Unlike window shades, which have a large but definite number of options, plantation shutters can be custom finished to match any trim or design aesthetic – without exception!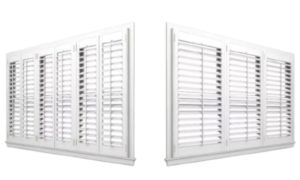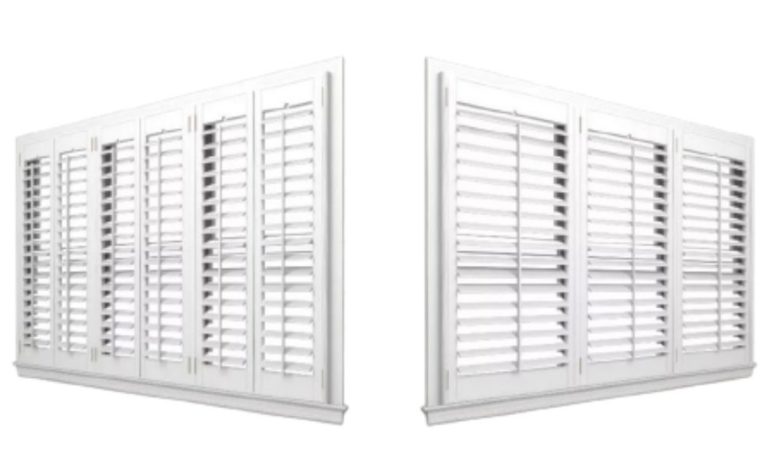 Plantation Shutter Configurations
From the location of the tilt rod to how your shutters are mounted, how your plantation shutters are configured is an important design decision you'll have to make. With multiple options including café shutters, double hung shutters, superview shutters, and more, plantation shutters can adapt to nearly any window size while providing the preferred amount of light control and privacy.

Plantation Shutter Louver Sizes
Plantation Shutters from Acadia Shutters are available in 2.5", 3.5", and 4.5" louvers. Smaller louver sizes tend to create a more traditional look, while our larger 4.5" louvers offer a more contemporary look. The louver size that you choose will make a significant impact on the overal design of your plantation shutters, so make sure to ask your Acadia consultant what louver size best for your home.
The Bottom Line: Will Plantation Shutters Go out of Style?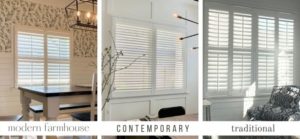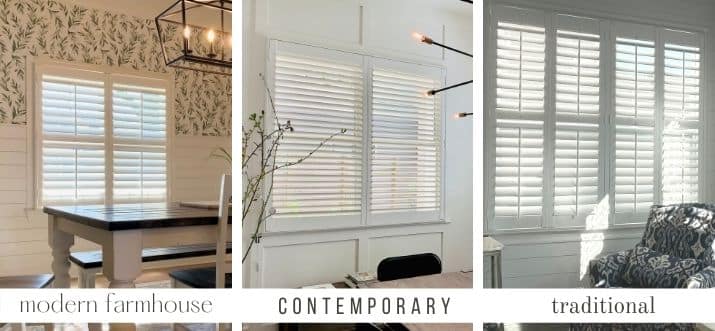 No! As long as homes have windows, plantation shutters will have a place in the household – ready, willing, and able to compliment nearly every interior design trend! With endless customization options that add both architectural interest and tangible value to your home, you can be guaranteed that plantation shutters will continue to remain a staple in the window treatment fashion industry – just as they have for centuries.
Curious as to what plantation shutter options would be best for your home's design? Let our team help! Schedule your Free Design Consultation today and meet with one of our highly-trained consultants who will help guide you through the design process, providing you with color suggestions, configuration options, measurements, and a hassle-free, onsite quote!
Improve Your Quality of Light Today with Custom Plantation Shutters from Acadia Shutters!
Follow us for updates, special offers, and more!