Professional Installation You Can Trust
Providing great service to our customers begins with finding the best employees and treating them well. Acadia Shutters hires candidates that are not only expert craftsman but that have a proven record of excellent customer service. That's why we have more 5-star installer reviews than any local competitor. Our Installation Specialists receive competitive salaries, extensive paid training, and generous benefits including medical insurance, dental insurance, and a 401k plan.
Quality Installation Matters
Each member of our installation team is an Acadia Shutters employee and not a subcontractor. This means that your installer is fully insured, has up-to-date training, and will treat your home as if it were his or her own.
Our installers receive training specific to the products we sell, ensuring your window coverings are installed efficiently and safely.
If you ever need to Request a Repair, we try our best to send the original installer to your home. This helps ensure that the repair is done efficiently and by an Acadia Shutters employee you have already met.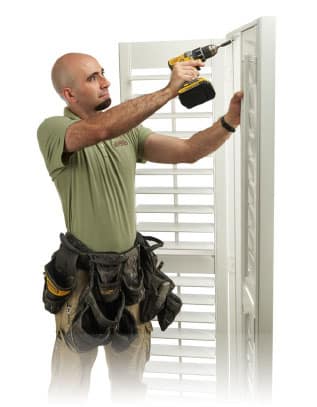 What to Expect
On the Day of Installation
In preparation for delivery, our Installers safely pack and transport your new window treatments in one of our Acadia Shutters vans.
Your Installer will call you approximately 30 minutes prior to arriving at the installation location.
Upon arrival, your Installer will carefully unload your window treatments bringing them into your home.
After installation, your Installer will demonstrate how your new window treatments work and will answer any questions you may have.
Your final balance is then collected by the Installer
A Team of Experts at Your Side
To ensure that everything goes smoothly from consultation through installation, you need a team of experts by your side. Our Installation Specialists, Sales Consultants, Schedulers, and more are a cohesive team working together to make sure your custom plantation shutters, shades, and blinds look and function to your liking. We've created a collaborative work environment that encourages team members to communicate with one another throughout the process, guaranteeing that we're always working in the best interest of our clients – and our reviews prove it!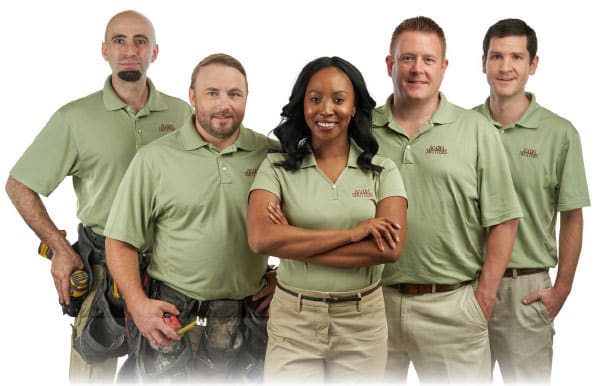 A 5-Star Installation Experience