Fall is right around the corner and whether you need to outfit your new window treatments or  revitalize your recent additions, here are some tips and tricks for every home from your friends at Acadia Shutters!
While hard window treatments are a great choice, pairing them with soft window treatments will add some visual interest and fluidity to the overall look of the window. Soft window treatments like side panels, valances, or sheer curtains will bring movement and a dynamic aspect to the static look and feel of the rest of the window. 
Combining both hard and soft window treatments can create a functional and eye-catching finished product.
Allow one layer to be the Main Attraction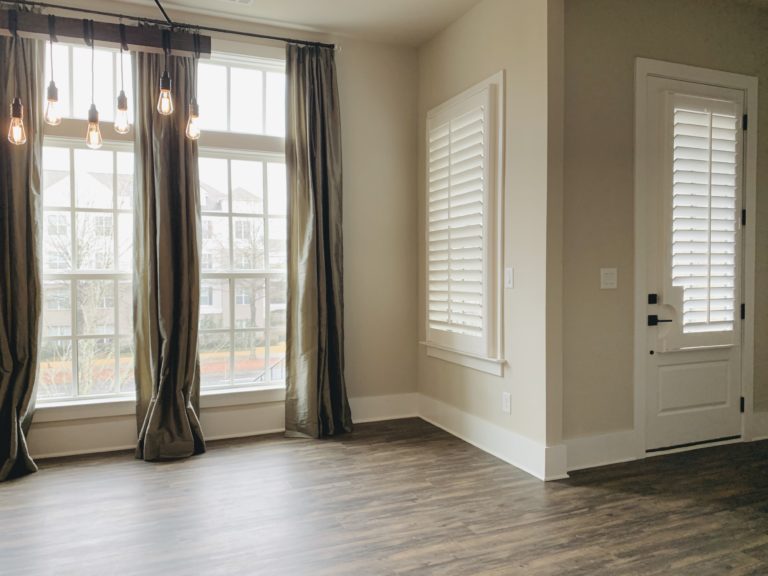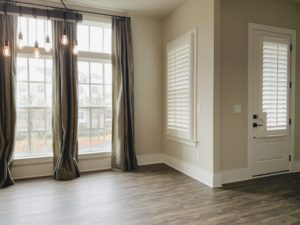 If you choose a natural Plantation Shutter, try a bold curtain color to create a subtle, yet pretty look. Stick with neutrals and on-tone fabrics and materials to create this classic look. If you want a contemporary and minimalistic style, let your shutters be your main attraction.
Pair Patterns with Prints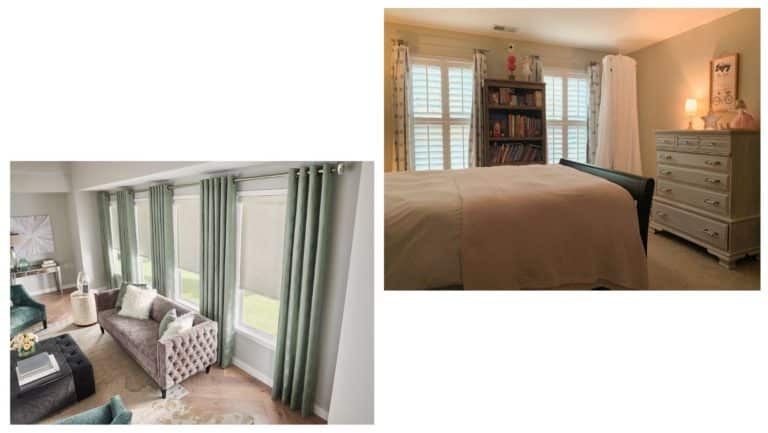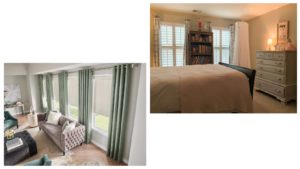 Find the balance between fun and playful patterns and more subtle solids. Feel free to have fun and explore patterns that fit your room and your style. Finding a combination of fun patters to compliment your Plantation shutters will bring the room to life and add your own personality to the space. You can also pair your Roman shades with bold or subtle patterns for a more modern look.
Double the Fabric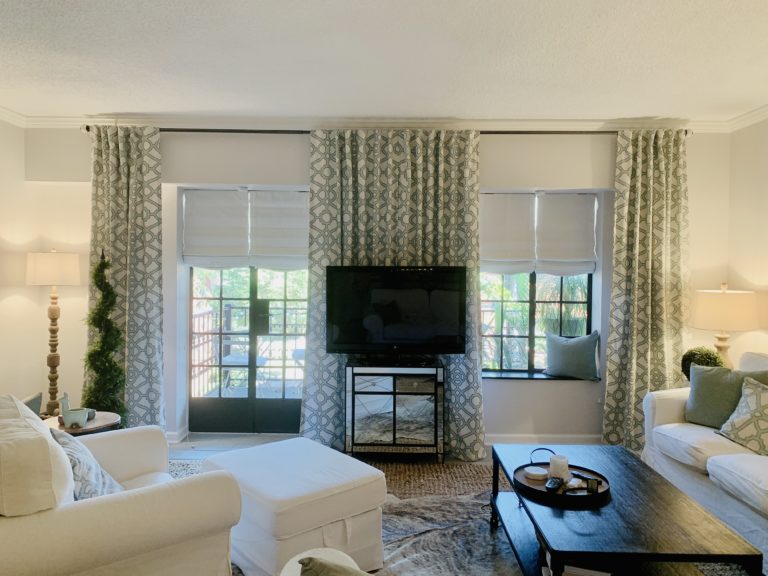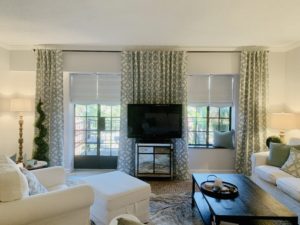 If you are looking for a voluminous look from your windows, try layering blackout curtains and sheer panels to create a visually soft aesthetic, like in this homes luxurious room darkening Roman shades.
By using this doubling method, you are giving yourself a wide range of lighting options in addition to the hard window treatments themselves. Adding a sheer curtain will allow some light to enter the room, while adding a blackout curtain will prevent light as a whole.
Be Consistent throughout a Space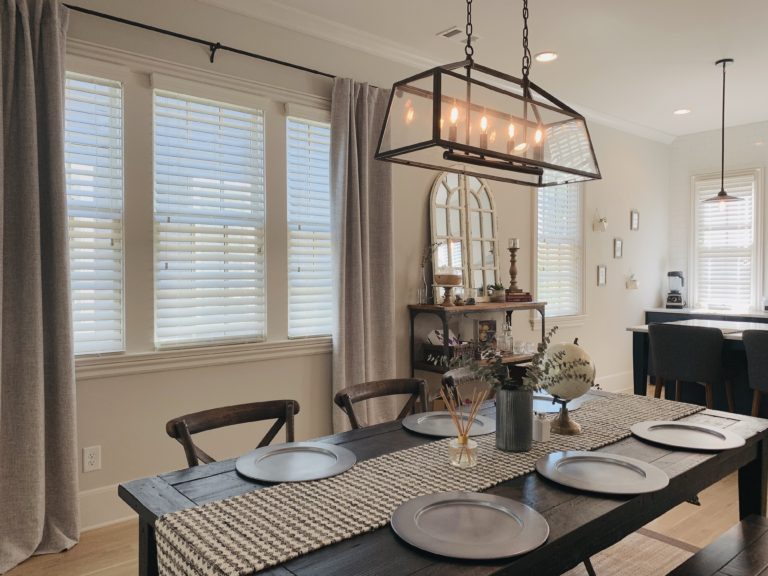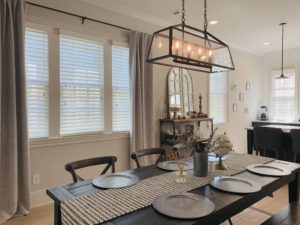 To make sure your window treatments compliment the rest of the room, you'll want to keep the same style window treatment throughout the space to avoid a disjointed look.
Soft window treatments are a great way to accent your purchases from Acadia Shutters. Our specialization means we do not carry soft treatments, but our experts are ready to help you plan and execute all your window needs. Schedule your free in-home consultation today to let us help you improve your quality of light.
Follow us for updates, special offers, and more!
*All offers mentioned are guaranteed as of the date this piece is published. Terms and conditions are subject to change after the publishing date.