Is light causing you to lose precious zzz's? Everyday, Acadia Shutters speaks with clients looking for a sunshine-stopping window treatment solution. From bedrooms to home theaters, the best light filtering solution are Acadia's Blackout Shades. The question we are answering today — Do blackout shades work?
There are many benefits when considering blackout shades for your home. Compared to sheer shades, light filtering shades, room darkening shades, and solar shades, blackout shades are by far, the best option for light control, privacy, and energy effciency. Available in multiple shade types, colors, and materials and with inside mount and outside mount installation options, blackout shades do an outstanding job of darkening spaces. They are an ideal option for bedrooms, media rooms, and areas requiring the most amount of privacy, ultimately preventing shadows and silhouettes from showing through the fabric.
It is important to note that we use the word "darkening" when describing how blackout shades will control light. This is because the name "Blackout," can be extremely misleading. The reality that most window treatment professionals will not disclose upfront is that Blackout Shades do not block out 100% of natural light. Light is like water; it makes its way through everything. The only way to achieve complete blackout is to combine blackout shades with blackout draperies or curtains. While combining shades and drapes will give your windows a more stylish, layered look, they will also cover the unavoidable light gaps between the shades and the window casework. How that light filters through depends on how the shades are mounted.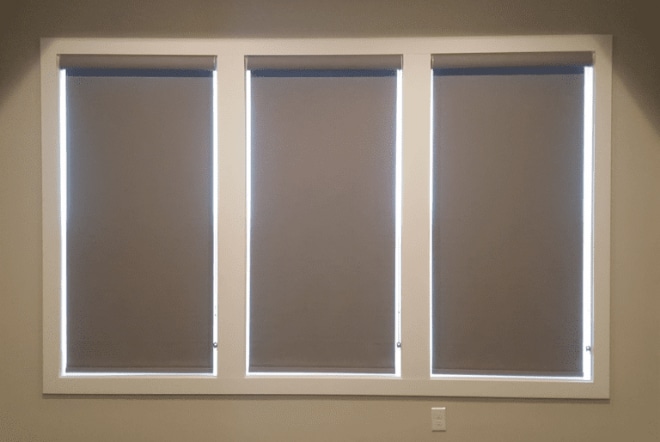 Inside Mount and Light Gaps
Inside mounted blackout shades are made smaller than the window opening due to variances in window widths and to avoid the edges from scrubbing and potentially damaging the sides of the window openings. From a design aspect, inside mount tends to be the crowd favorite, as shades mounted inside the window opening do not project outside of the window frame. This creates a very clean, sleek look that appeals to many of Acadia's customers.
The caveat with inside mounted blackout shades is that light gaps will inevitably occur in order for the shade to function properly. The size of the light gaps vary depending on the shade type, shade design options, and shade operation. For instance, cellular shades and roman shades have the smallest light gaps, with gaps as small as 3/8". This is because the brackets of cellular shades and roman shades are mounted from the back instead of the sides – allowing for a tighter fit. Roller shades have the most substantial light gaps which can be anywhere from 3/8" to 1" per side. The reason their gaps are more significant is due to the way they're manufactured. Roller shades, regardless of whether they have valances or not, have mounting brackets, or end caps, on the ends of the shades, creating wider gaps than those on cellular and roman shades. On some windows, the wood or vinyl strip around your window glass may overlap enough to cover the gaps. While this will certainly help with darkening, light can still shine through.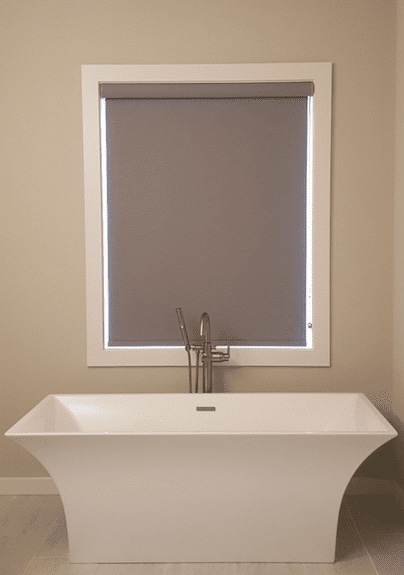 Acadia Shutters' blackout shades, which are custom made to order to fit your window's exact measurements, will always give you a tighter fit than the cut to size or stock options found at larger, big box stores. All Acadia blackout shades are custom made to the 1/8 of an inch, so you get that finished look every time while also minimizing the amount of light that does come through
Light Control and Privacy
Regardless of how your blackout shades are mounted, you can be certain that they will provide significant light control and privacy. Still not sure if blackout shades are the right shade for your home? Let's look at how they compare to other shade options.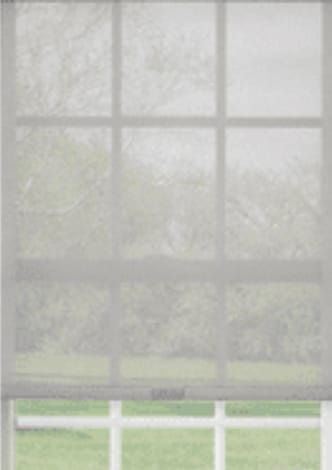 Sheer Shades offer the most amount of light and in turn, maintain the beautiful view your window may provide, but they provide the least amount of privacy.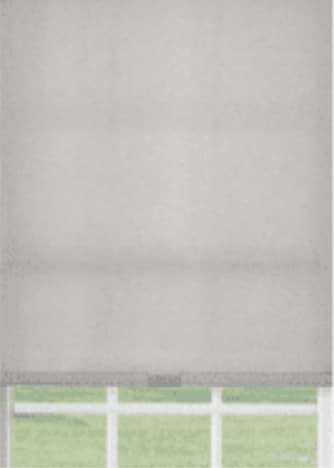 Room darkening shades allow even less light through, dimming the light that enters a space ultimately offering a bit more privacy than light filtering shades.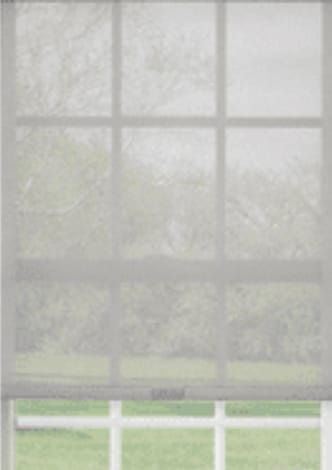 Light filtering shades, one of our most popular shade options, allow light to filter through while providing an extraordinary amount of privacy. Even at night, the only visibility from the curbside would be shadows and silhouettes, and those will appear only when a person or object is immediately next to the shade.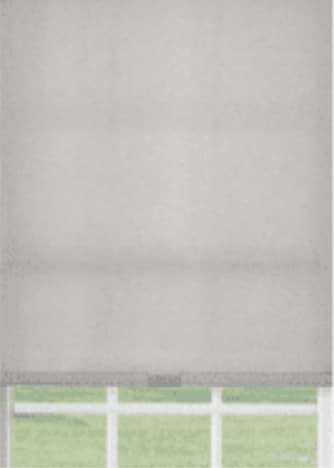 Blackout Shades are of course, at the far end of the light-filtering spectrum. These are by far the most private shade option, preventing light from piercing through.
The Bottom Line
Blackout shades do an outstanding job of darkening rooms, but they by no means completely blackout a space. Regardless of which shade type you choose, you will experience either a light gap or the halo effect dependent upon how the shades are mounted. While cordless shades can slightly decrease the amount of light that enters a room due to cords needing more space to be manually operated, some light will still inevitably sneak its way through. Thus, if you are looking to prevent all light from entering a room, the best window treatment solution are Acadia's custom, made in the USA blackout shades in combination with blackout curtains or drapes.