Acadia is committed to the cure and is honored to support National Breast Cancer Awareness month by donating a portion of all net proceeds from the month of October to breast cancer research.
The American Cancer Society estimates that 41,760 women in the United States will die from breast cancer in 2019. Worldwide, someone dies from breast cancer every 74 seconds, and in a woman's lifetime, she has a 1 in 8 chance of being diagnosed and a 1 in 38 chance of dying from breast cancer.
While significantly less common, men are also directly affected by breast cancer. It is estimated that 2019 will see 2,670 new cases of breast cancer in men with 500 dying from the disease.

But if one word has defined the world's battle against breast cancer, that word would be "Hope." That hope is due largely in part to groundbreaking organizations like the Breast Cancer Research Foundation (BCRF). Thanks to BCRF and other nonprofits committed to breast cancer research, treatment, and support, there are now 3.8 million breast cancer survivors in the United States with female death rates dropping 40% since 1989.
As the highest-rated breast cancer organization in the United States, the Breast Cancer Research Foundation provides critical funding for cancer research. With a worldwide reach, BCRF harnesses its assets in an effort to give the best minds in medicine and science the resources needed to activate their ideas, make discoveries, and design new approaches to fighting, preventing, and surviving breast cancer.

"Our goal is to accelerate the breakthroughs bringing us closer to a cure to speed up the progress that will improve survivorship and quality of life for breast cancer patients today."
– Myra J. Biblowit, President & CEO
In Acadia's 15 years of service to our Metro Atlanta, Charlotte, and Nashville communities, we've met a number of clients who have made the journey from patient to survivor. In honor of National Breast Cancer Awareness Month, we want do our part to support our clients and all those directly and indirectly affected by breast cancer. In an effort to support advances in breast cancer research, Acadia Shutters has committed to donating a portion of all net proceeds from orders placed between October 1 and October 31, 2019 to the Breast Cancer Research Foundation.
So get a quote for a cause. Book your free in-home window treatment consultation today. Receive free window measurements, review sample of shades, blinds, and shutters, and receive an instant onsite quote. Whether it's plantation shutters for a kitchen or faux wood blinds for a bathroom, when you partner with Acadia Shutters for custom window treatments during the month of October, you're contributing to the fight against breast cancer.
With nonprofits like the Breast Cancer Research Foundation in place, there is hope and with hope, anything is possible.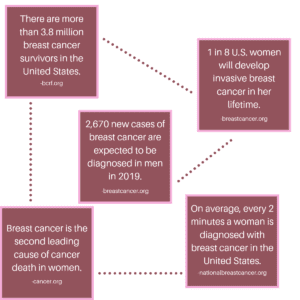 Follow us for updates, special offers, and more!